Greenhouses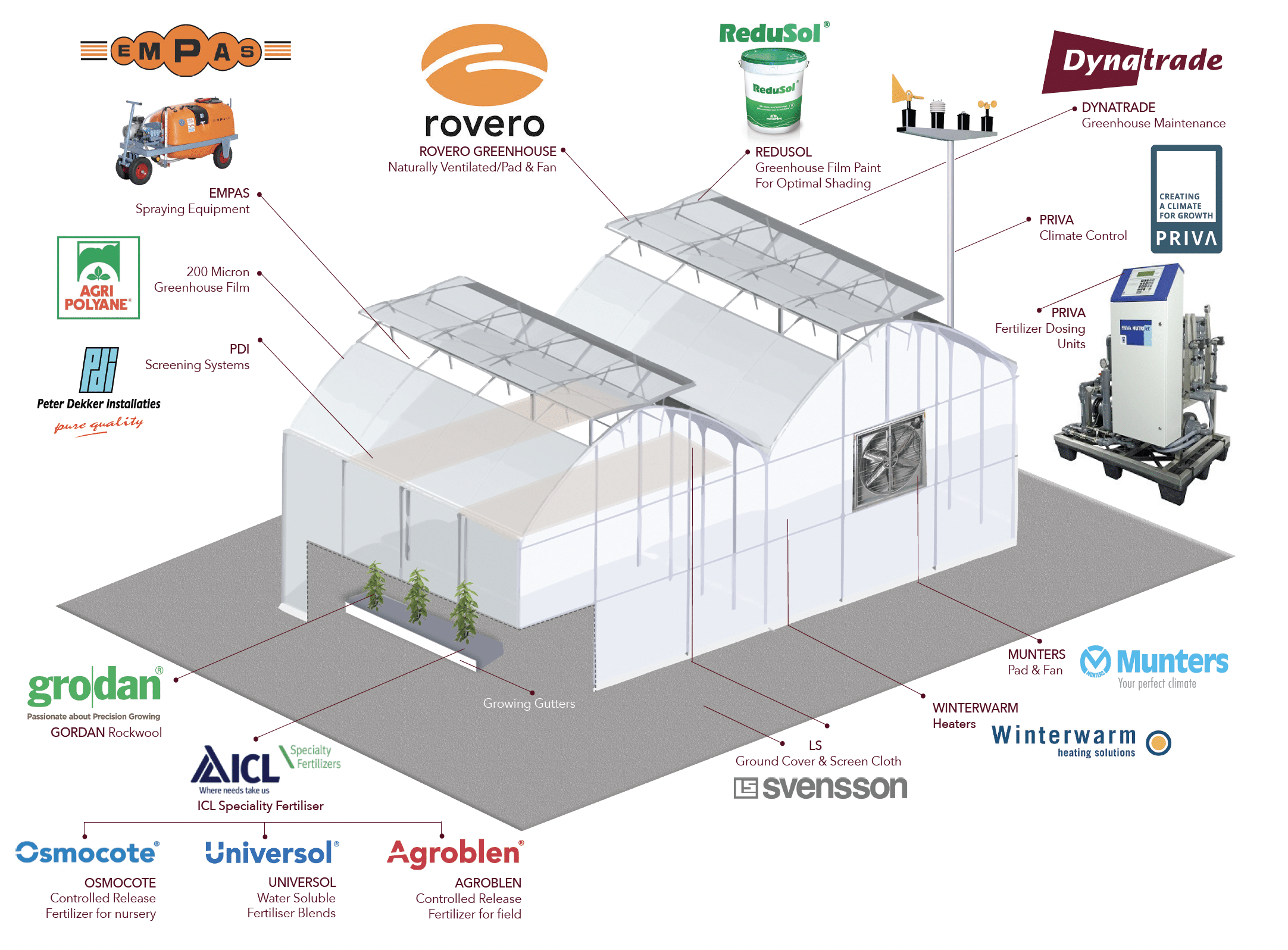 The Best Grow, in partnership with Dynatrade, specialists in state-of-the-art greenhouse design and construction, offers its clients nothing but the best when it comes to your growing facility.
We import the most technologically advanced products and systems from Europe – undoubtedly the world-wide cradle of intensive growing.
We offer naturally ventilated and pad-and-fan greenhouses, starting from 0.25ha. and bigger.
Our greenhouses can be customised to fit your exact needs.
CLIMATE CONTROL
Light, temperature, air humidity and CO2 concentration need to be effectively adjusted to one another.  You also want to be able to control the influence of the wind, rain and sunshine on the internal climate.
We can help you step by step, to design your ideal growing structure.
Contact us to discuss your requirements in detail.